About Chuck Ward
Chuck Ward brings a wealth of experience to professional brass players. He has designed many successful instruments for the French horn, trombone, and trumpet markets. His restoration and custom work is recognized worldwide and provides these services to some of the most reputable professional musicians and orchestra's in the world.

Chuck is the former Manager of Engineering, Design, and Quality Control for United Musical Instruments and has worked with C.G. Conn, King Musical Instruments, and the Benge Trumpet Company.
As a graduate of the Cleveland Institute of Music, Chuck has performed as an extra horn player with the Cleveland Orchestra and was a founding member of the Metropolitan Brass Quintet. In addition, his articles have been published by the International Horn Society, British Trombone Society, and the International Trombone Association. As a guest lecturer, Chuck has shared his expertise with the International Trombone Association, National Association of Professional Band Instrument Repair Technicians (NAPBIRT), and many MENC state conventions.
Call today at (440) 223-8990 or click here to fill out my contact form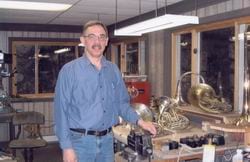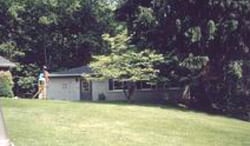 Give Me A Call
Need repair work on your brass instrument?